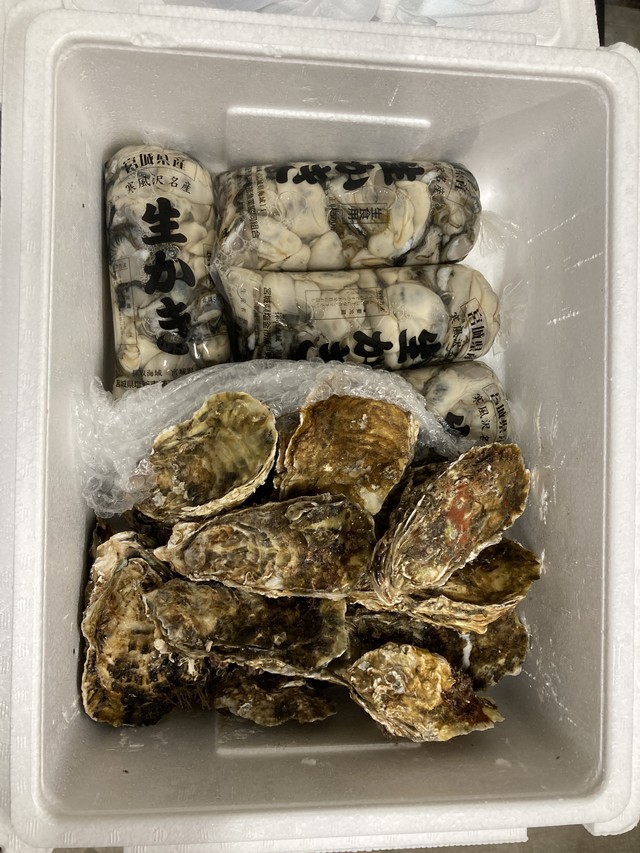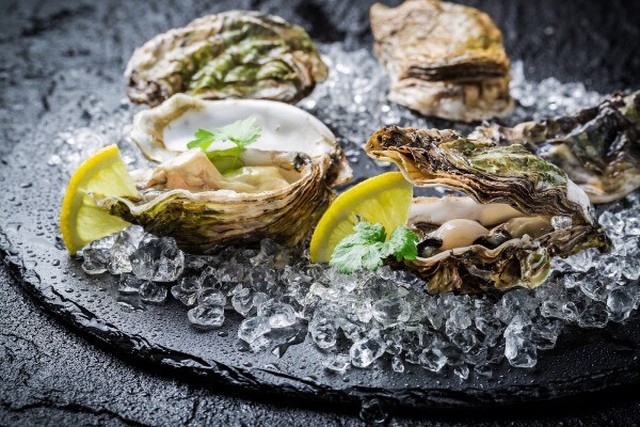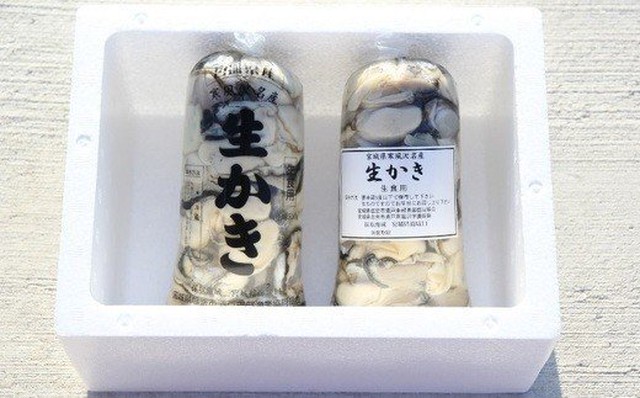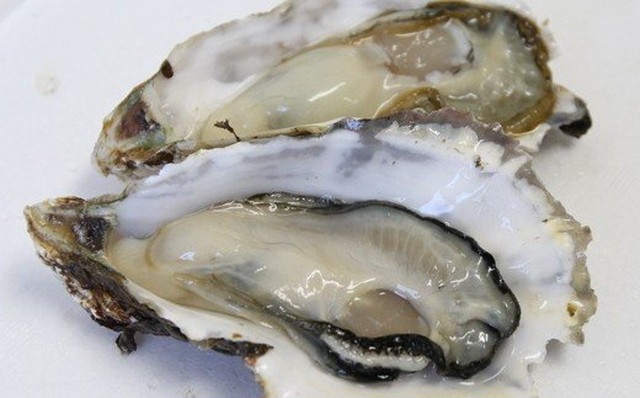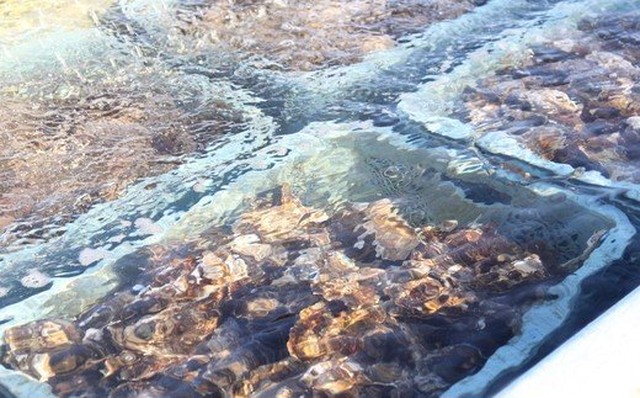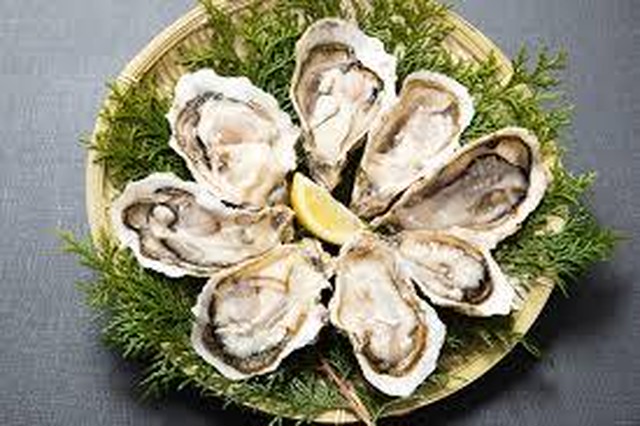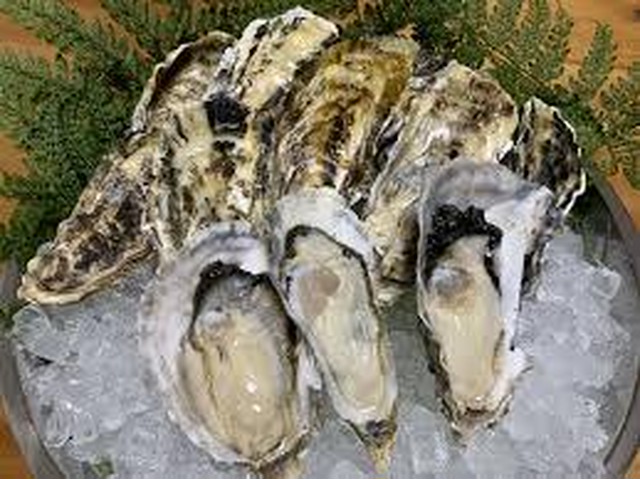 寒風沢産 むき牡蠣と殻付き牡蠣のセット むき牡蠣500g×2袋と殻付き牡蠣6-8個  Special from Sabusawa Island, Shucked Oysters, 500g x 2 Pack Set!
*This item will be delivered on 3/1(Mon) at the earliest.
* Please remember this item is only sold from 02/03/2021 05:00 to 03/31/2021 00:00.
*Limit of 4 per order.
Shipping fee is not included. More information.
 今回の商品は、剥き牡蠣2袋(500g×2)で1kgと殻付き牡蠣6-8枚セットでお送りします。寒風沢湊の共同牡蠣むき場の長南水産で、ていねいにむきとられた水無し袋タイプです。2袋でたっぷり4人家族で食べられます。(おおぶりのむき身21‐23個前後が入っています。)牡蠣ご飯、カキフライ、ゆずぽん等の生食も大丈夫です。殻付き牡蠣は網で焼いて、醤油を垂らしてお召し上がりください。お祝いやご贈答用にいかがですか?発送元は、寒風沢島の民宿外川屋です。

20% OFF

Discounted price 2,960 yen, tax included with FREE SHIPPING
(normal price 3,700 yen/pack)

From the Chonan Fisheries Co., Ltd., in Sabusawa, Minato.

The oysters are harvested early every morning and immediately prepped for delivery and sent out on the first ship.

A single pack can serve 2 – 3 people. That means you can share and enjoy the rich flavor and experience with family and friends. These delicious oysters can be fried, enjoyed with oyster rice, or even enjoyed raw. Shipped by Minshuku Togawaya in Sabusawa Island. Shipments will arrive within 1 – 2 days. You can also buy directly on site by contacting us in advance up to the day before.
Add to Like via app
Reviews

(0)

Shipping method / fee

Payment method