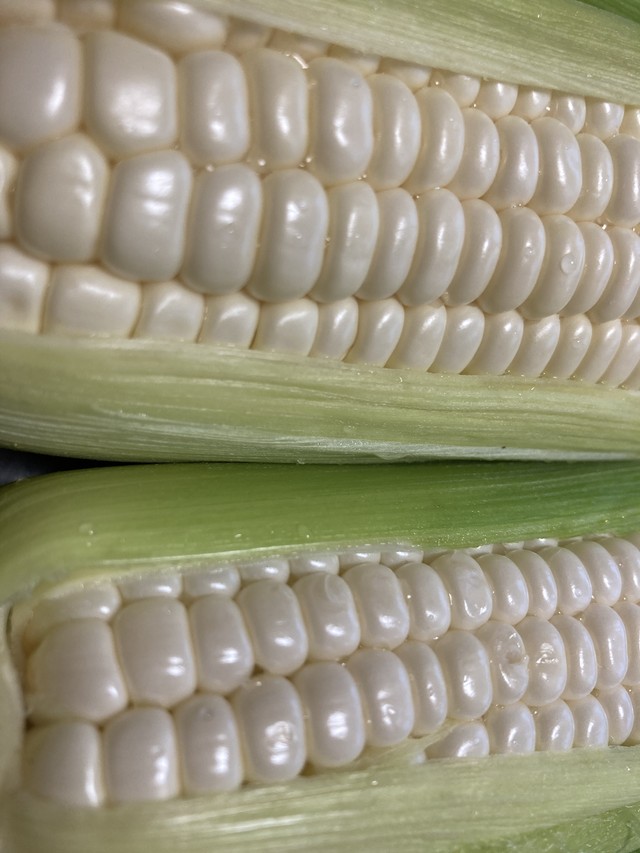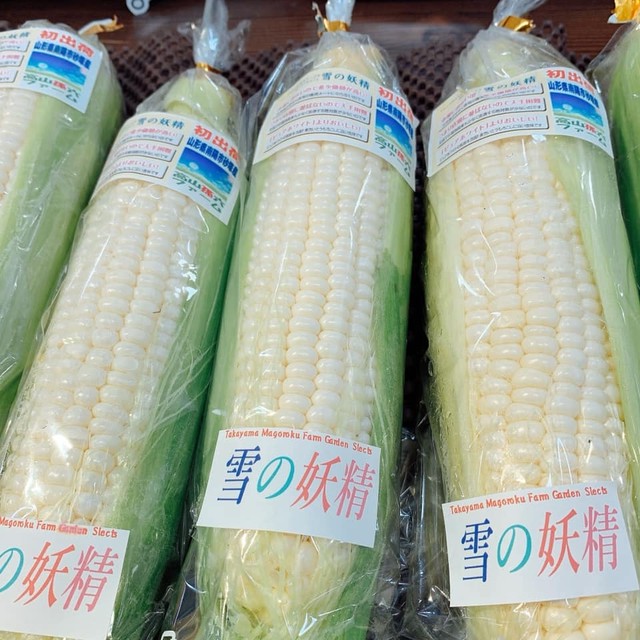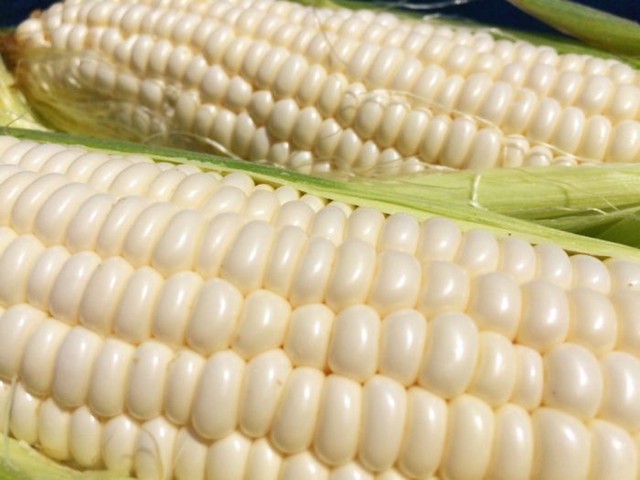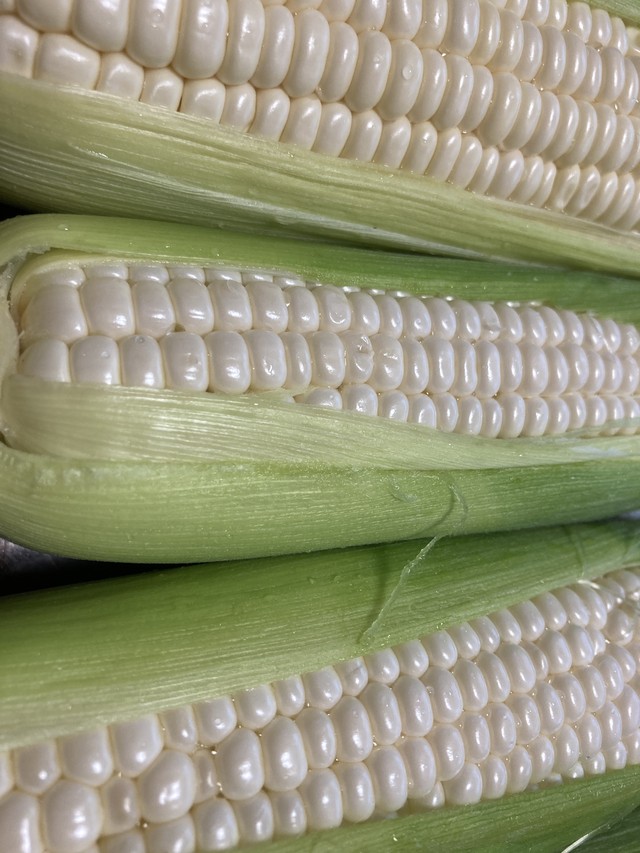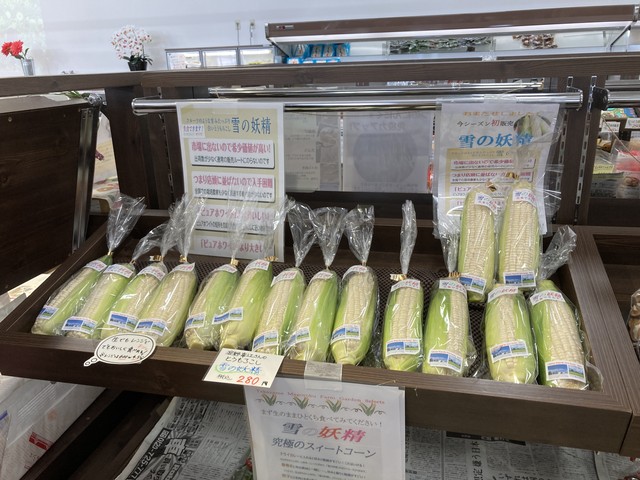 雪の妖精(しろいトウモロコシ)究極のスィーコーン 350g以上 特大サイズ 生食可 White Sweet Corn of the Yukino-Yosei Variety (6 pack)
SOLD OUT
雪の妖精は糖度19以上もある生食用のとうもろこしです。山形県南陽市砂塚の肥沃な大地で育てました。早いものは7月下旬から、9月中旬まで収穫できます。6本を箱詰めをしてお届けします。まずは生で一口お召し上がりください。想像を超えた甘さと食感が広がります。サラダや炊き込みご飯、かき揚げ、春巻きや餃子などにも入れてお楽しみください。お孫さんやふるさとのご家族へのプレゼントにいかがですか?かわにし森のマルシェでは直接お買い求めできます。

Yukino-Yosei (Snow Fairy) is a sweet corn with a sugar content ranking of 19 or higher. This delicious variety can be harvested from late July to mid-September. Each order contains 6 ears of fresh locally grown sweet corn. Even eaten raw, you will immediately realize its incredible sweetness. You can enjoy it in salads, cooked rice, kakiage, spring rolls and dumplings.

If you're in the area, you can buy it directly at our local specialty agriculture mar, Marche, in Kawanishi.
Add to Like via app
Reviews

(0)

Shipping method / fee

Payment method
¥ 2,280 tax included
SOLD OUT